Tsui Hark just started production of this film about a judge in Ancent China , Di Renjie.
The cast is finalised and the leads are
Andy Lau /刘德华
Tony Leung Ka Fai /梁家辉 -TBC
Carina Lau / 刘嘉玲
Li Bingbing /李冰冰
Deng Chao / 邓超Samo Hung /洪金宝
will be the action choreographer.
Chen Kuo Fu (陈国富)
from Taiwain will produce for the China-based company
Huayi Bros (华谊兄弟)
.
Judge Ti (or Di Renjie) will be different in this film from his previous depictions : a fat gentleman.
Indeed, Andy Lau will portray this man full of wits and expert in martial arts.
Empress Wu Zetian will be played by Carina Lau.
Plot:
A mysterious crime takes place.
Lady Wu Zetian (武则天) decide to get Di Renjie out of jail where he stayed for 8 years so he can investigate. Di will be confronted with a lady called Shangguan Wan (上官婉) (Li Bingbing). She and her lover Wu Sansi (武三思) (Tony Leung KF) are a dangerous couple but totally trusted by the Empress.
The film is shot in Hengdian (横店).
Time is of essence, as the film is scheduled for the next Chinese New Year. Yet Andy Lau needs to prepare a series of concerts. Samo Hung will join the Ip Man 2 team this Summer.
The production team needs to shoot by night. Scenes with Andy Lau are under a tremendous pressure for time and a difficult schedule is ahead.
The pressure seems to be running very high on this project.
source : Sina, Hangzhou Daily
News collated by Panda.
The Roasted Pig ceremony before the start of prinicpal photography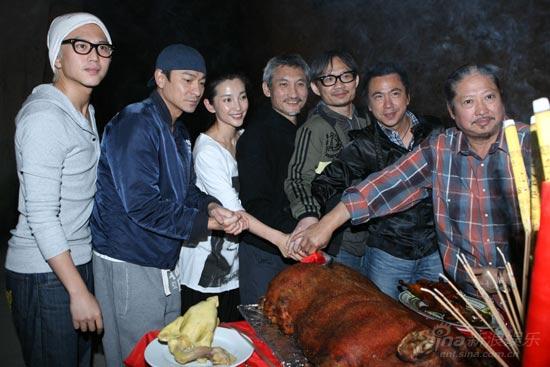 Andy Lau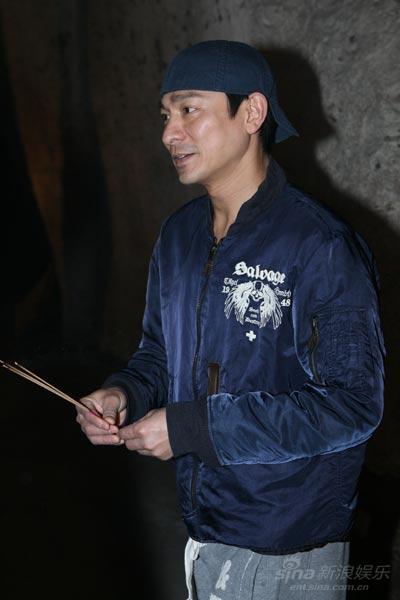 Li Bingbing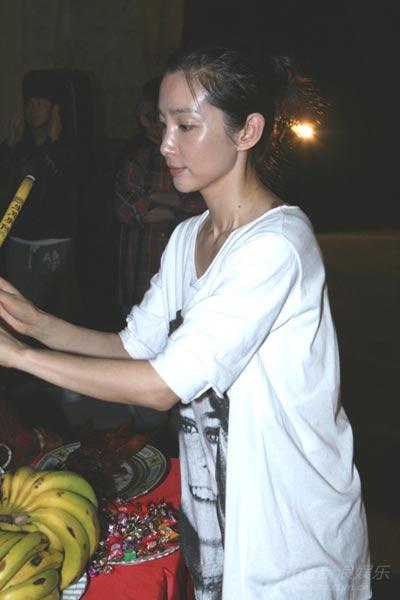 Deng Chao